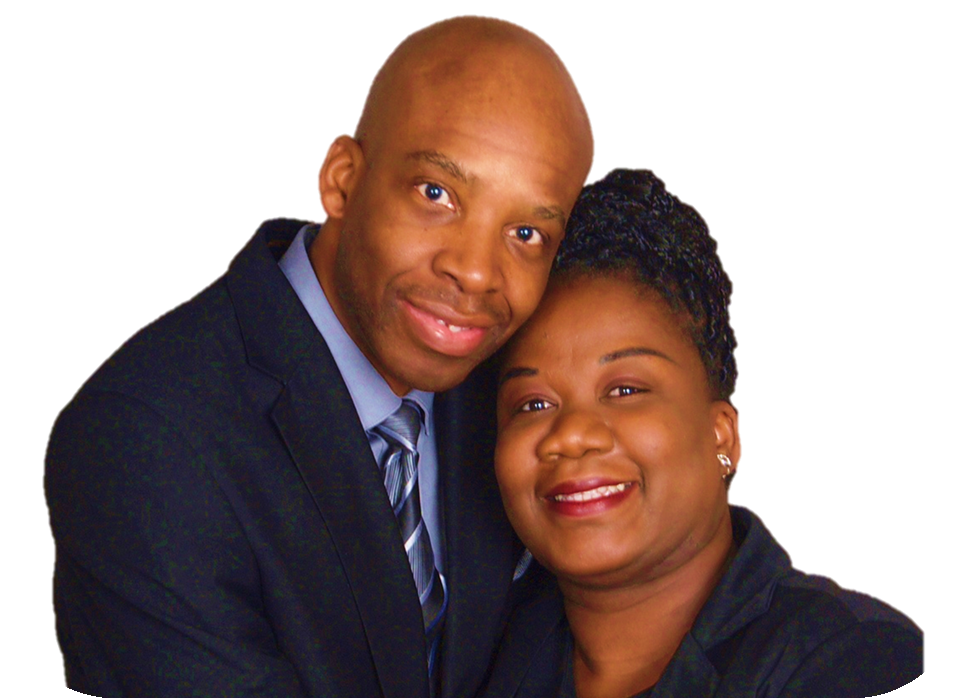 WE ALL WANT THE SAME THING RIGHT?
Break free from mental, emotional and spiritual bondage;
Walk in integrity and confidence;
Develop strong Godly character;
Thrive in our marriages, our professional lives and our relationships.
Fulfill purpose and.....
Leave a legacy.
Is that too much to ask?
Hi, we are the Osuagwus, and we don't think so!


I am an inter-personal communication expert. I've worked in higher education for over 10 years helping college students and prison inmates develop the skills necessary to succeed in life and in society.
As a Nigerian born American citizen, I struggled with low self esteem growing up because I disliked my physical appearance. I soon realized that if I perfected my interpersonal skills and learned to interact with people in an honorable and considerate way using my body language, tone of voice and skillfully crafted words, I could make a deeper connection with them and build stronger relationships.
I subsequently devoted my life to learning and developing strong inter-personal communication skills that have taken my career and my relationships to the next level.
As I always say:
"What ineffective communication breaks, effective communication must fix"
Let me take you through this transformational journey!
Emeka Osuagwu
CEO of Osuagwu Unlimited Inc.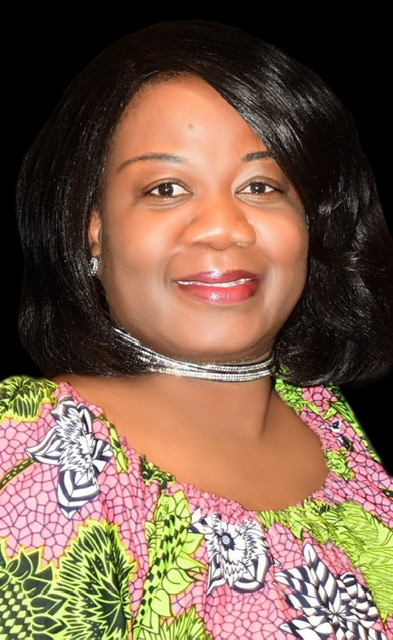 I am a motivational speaker, a life coach, a trainer, an author and an entrepreneur. I have a passion to see every man, woman and child emotionally stable and thriving in life. I am the founder and CEO of Liberating Tamar Inc., a nonprofit organization with a vision to help facilitate emotional freedom in the lives of survivors of physical and emotional abuse. I also serve as the Chief Strategy Officer of Osuagwu Unlimited Inc.
​20 years ago, I started my journey towards mental, emotional and spiritual freedom and my life has never been the same since. I love the woman that I have become. After years of trauma, abuse and rejection, I've broken free from low self-esteem, depression, sexual promiscuity, fear, suicidal thoughts, anger, hatred, shame, the aftermath of sexual abuse and domestic violence etc...and I am now living my life to the fullest, thriving in my marriage, my career, my relationships and teaching others how to do the same for over a decade. My healing and deliverance journey boils down to this: With honesty, transparency consistency, and a strong support system, transformation is inevitable.
Leontine S. Osuagwu
CSO/Osuagwu Unlimited Inc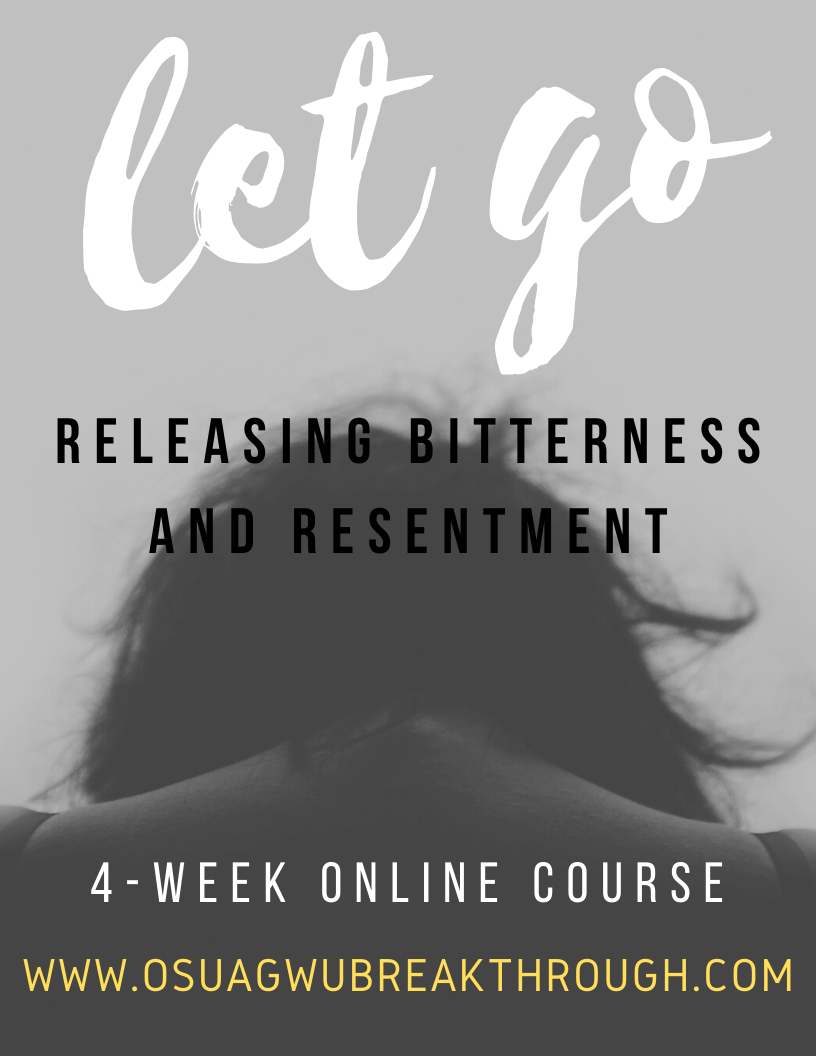 Do you find yourself unable to move past an offense?
Learn how to move on once and for all!


This 4-week course is designed to help you break free from the epidemic of bitterness and resentment so you can forgive and truly mean it!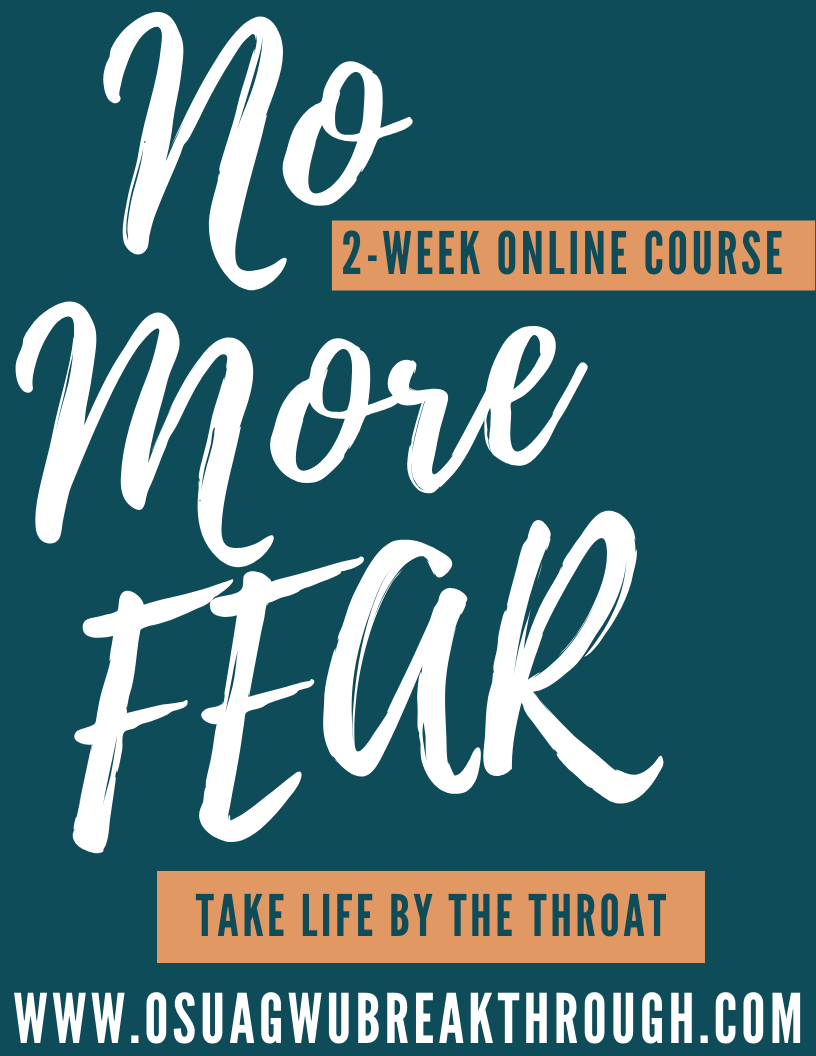 Are you tired of living a sub-par life because of fear, anxiety and phobia? Let us help you!
This 2-week course will teach you how to conquer your fears, anxiety and phobia so you can accomplish everything that God has ordained for you to accomplish.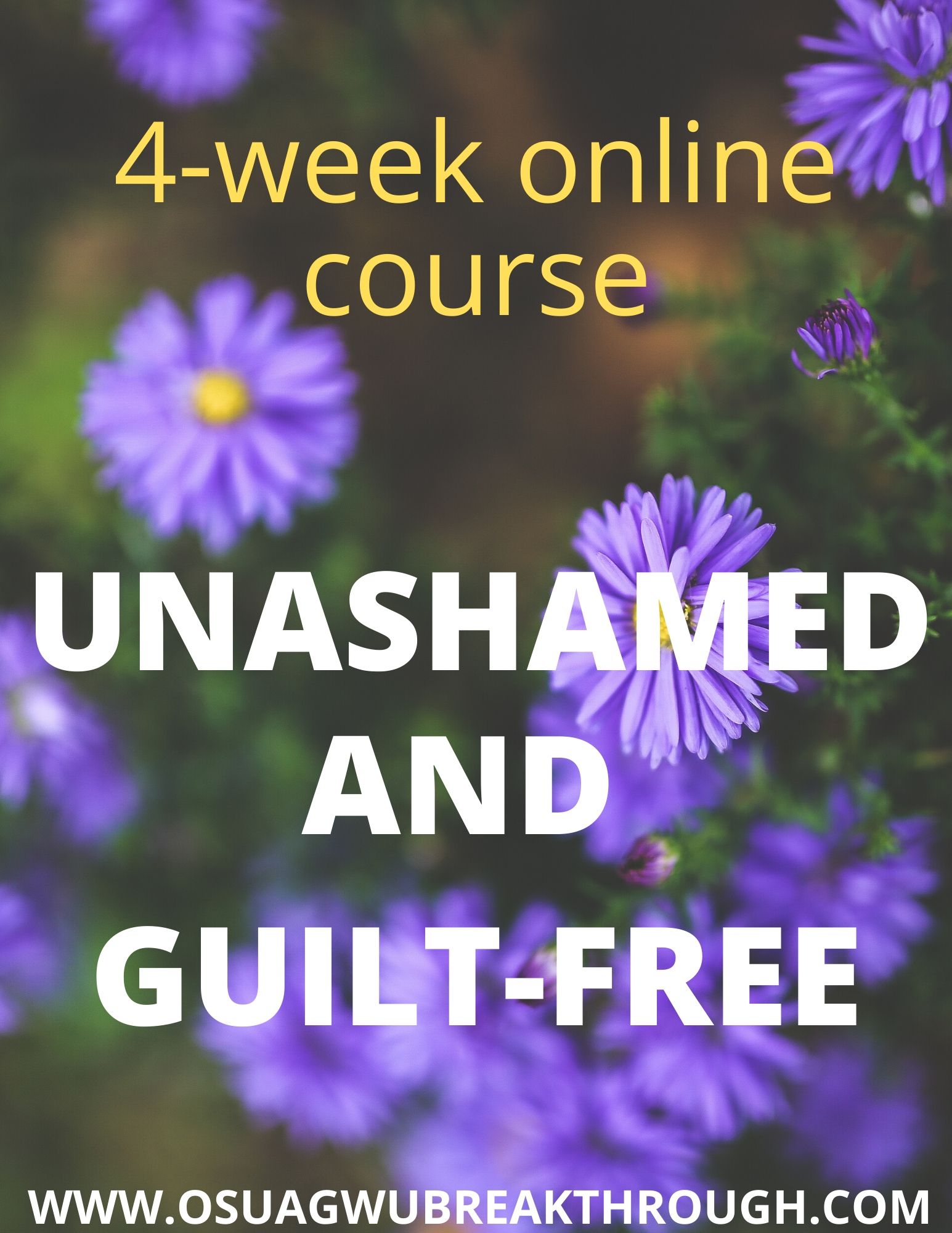 Do constantly beat yourself up for past mistakes? Are you paralyzed with shame and unable to develop and maintain relationships?
This course will change your life forever!